Repotting Festival at Moriyama Collection
Published:

2016.4.2

author:

crazy
Team Aichien helped Team Daijuen to repotting Moriyama Collection.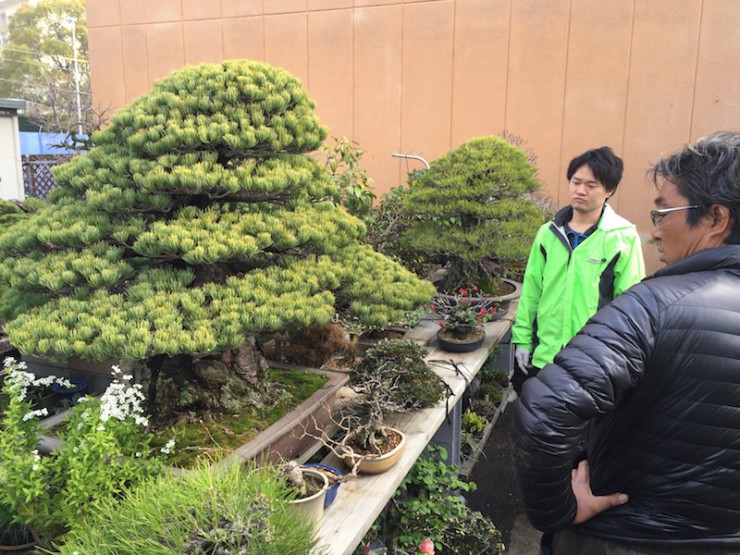 Crazy had touched this Japanese White Pine.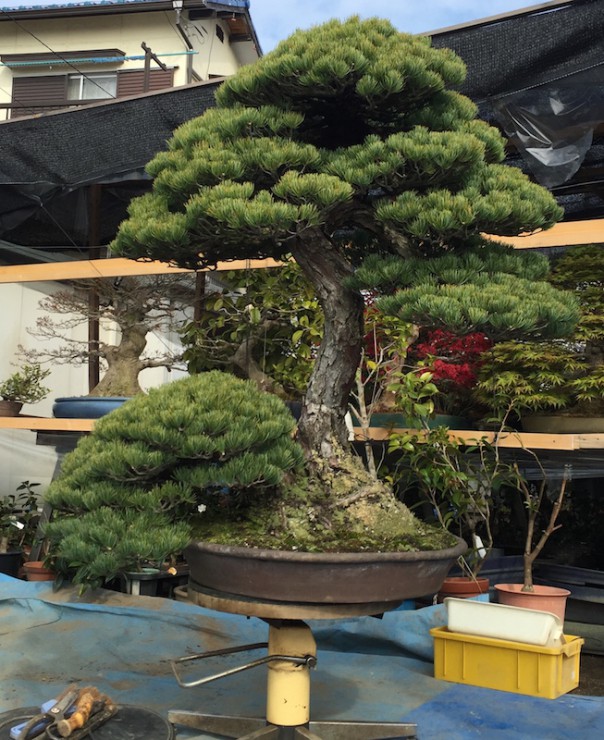 Takuchan Helped Crazy until remove pot.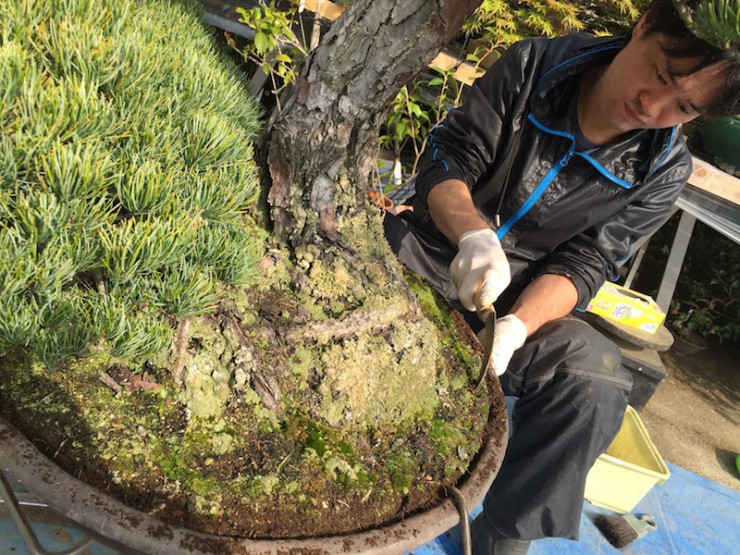 Until finished bottom of tree.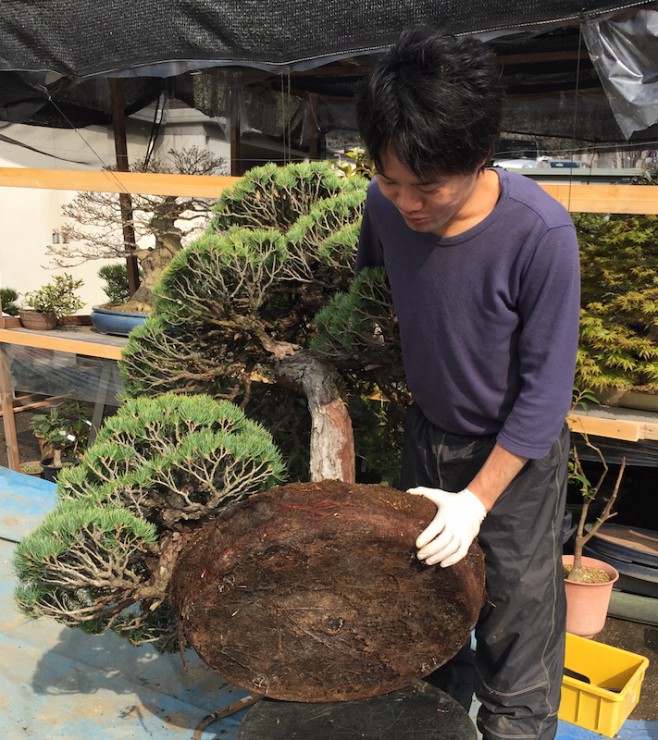 I cut off many roots, After reomve old soil.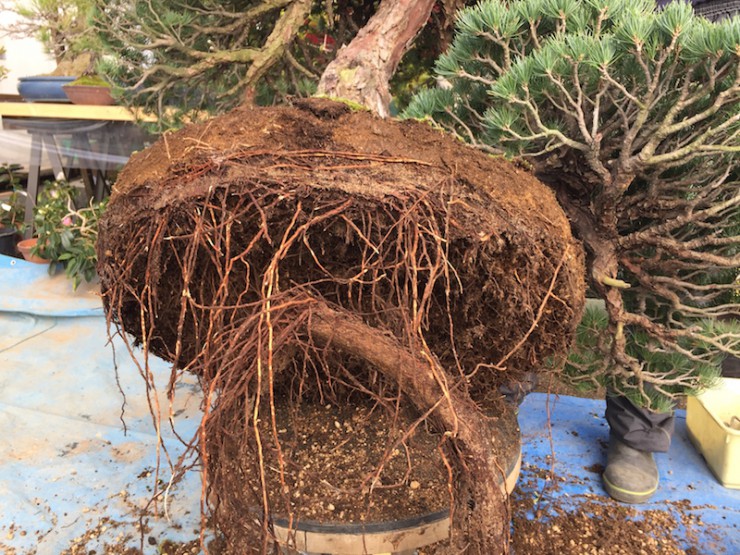 I did bottom up. So do you want to cut any root on this photo?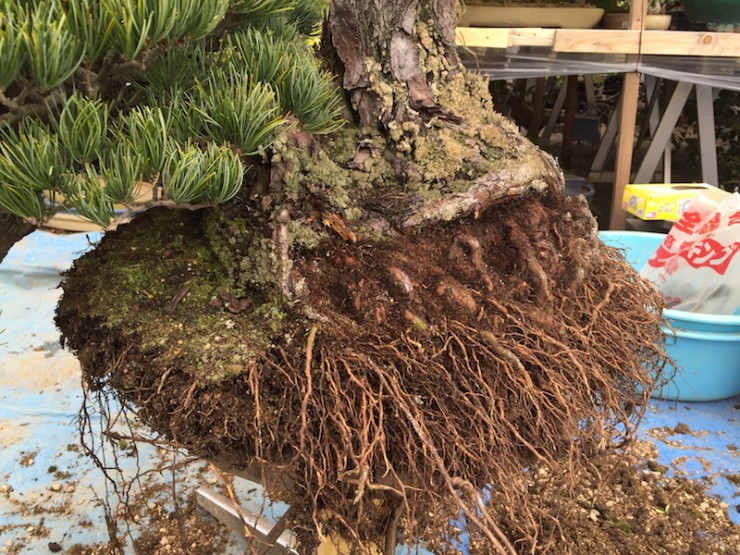 Do you know which roots I removed?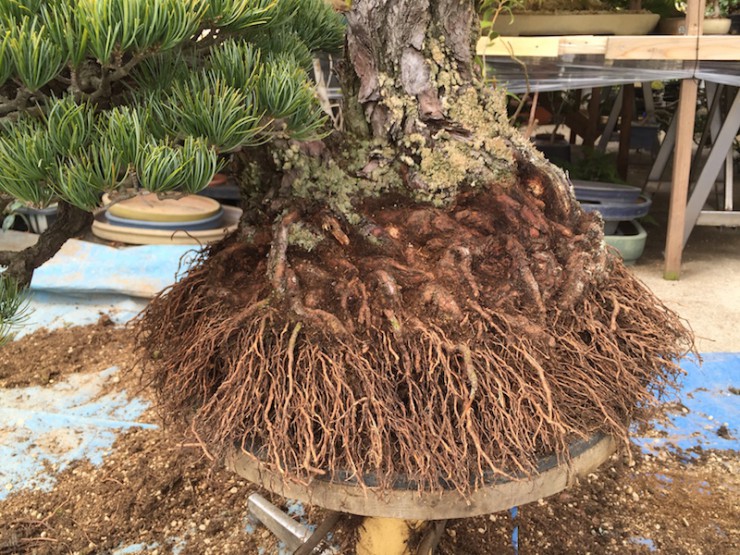 I made roots structure when I tie from under the pot.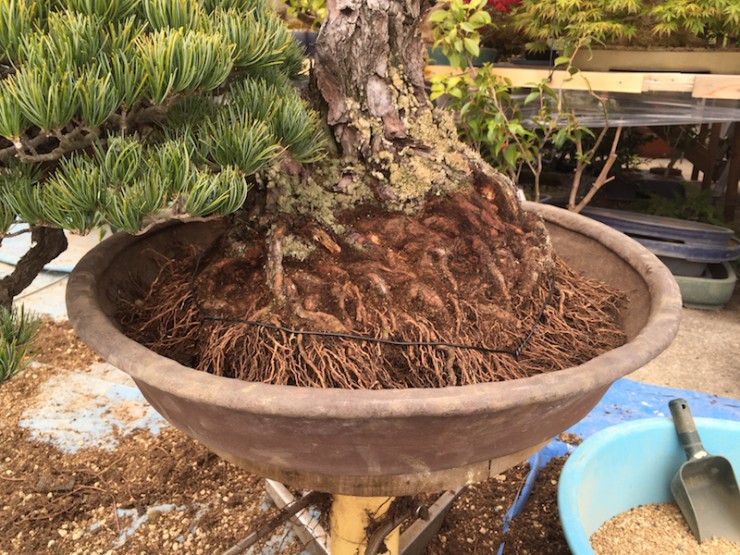 Don't make any room in the pot.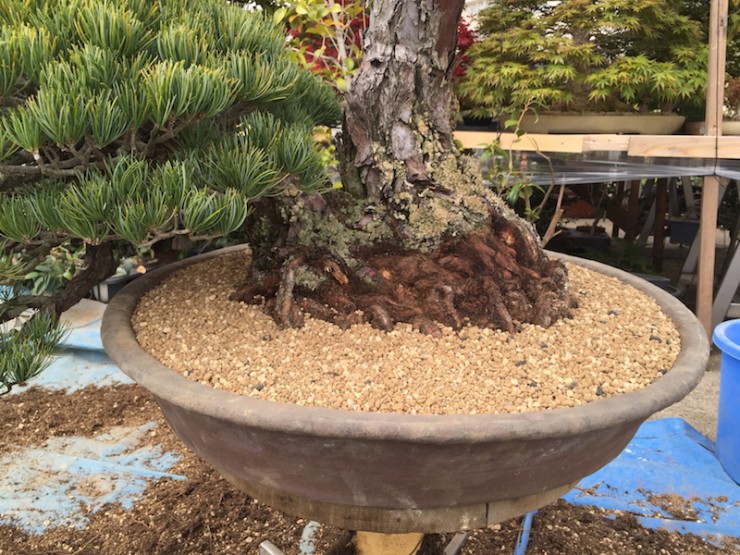 It will be good when these roots got old bark.