When CRAZY was 23 years old, he went to a stadium to hear a Japanese politician speak.
There were many speakers with many views about the issues of the time.
Before the main speaker began, a beautiful Japanese Black Pine in a shallow ceramic pot was presented to the audience.
It was love at first sight.
Not one word of the speech entered his mind. CRAZY was completely transfixed on the Bonsai. The next month he began an apprenticeship at Daiju-en (Bonsai Nursery).
In 2011 CRAZY was diagnosed with epilepsy. He was 26 years old.
Prescription medication was suggested however the medicine had strong side effects and CRAZY decided not to use them. His sunglasses have proven to be the most effective method to control the epilepsy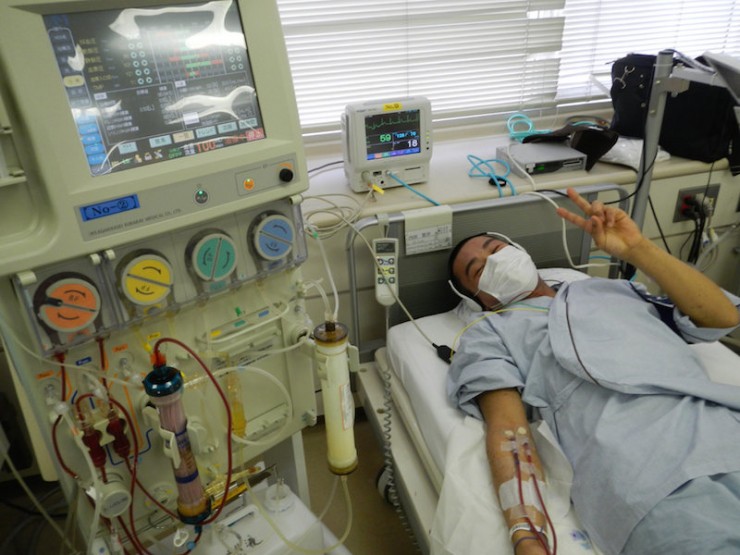 As a child, CRAZY dreamed about traveling the world. In February 2013, he packed his tools and set off to share his skills with Bonsai enthusiasts across the globe.
Jeff Barry
Chojo Feature Trees
24th September, 2013
I went to about 30 countries for three years.
2016, I continue apprenticeship at Daiju-en.
If your passion is like mine, I look forward to meeting you too.
Regards,
Bonsai Crazy Uchi
 15th January, 2016
End of 2016, My Daijuen apprenticeship was over.
Oyakata goes, "Enough".
So I started own bonsai business in Japan on 2017.
Its not easy.
Some bonsai owners hire me. I go there with my bonsai tools by public transportation. I mean I'm working on not my tree.
This life style is exactly the same when I wandering around the world.
Making bonsai is not just styling, right?
I want to making own bonsai.
I want to watering and examination everyday to keep good condition.
Some Japanese bonsai master styling tree that bought auction. Then sale.
Thats good way to keep alive for Japanese bonsai master.
I don't want to sale my trees in the future.
I want to working own bonsai to take whole my life.
So I want to make money without sale bonsai.
I'll share you my bonsai work and life of Bonsai CRAZY on this site.
Keep publishing "What's new".
But, I'll share some detail just for sponsor who subscribe this site.
I give you some happy if you agree CRAZY dream☆
盆栽熱狂 Bonsai CRAZY Yusuke
10th March, 2017