Repotting Moriyama Collection
Published:

2016.3.12

author:

crazy
ThisRepotting festival in Moriyama Collection☆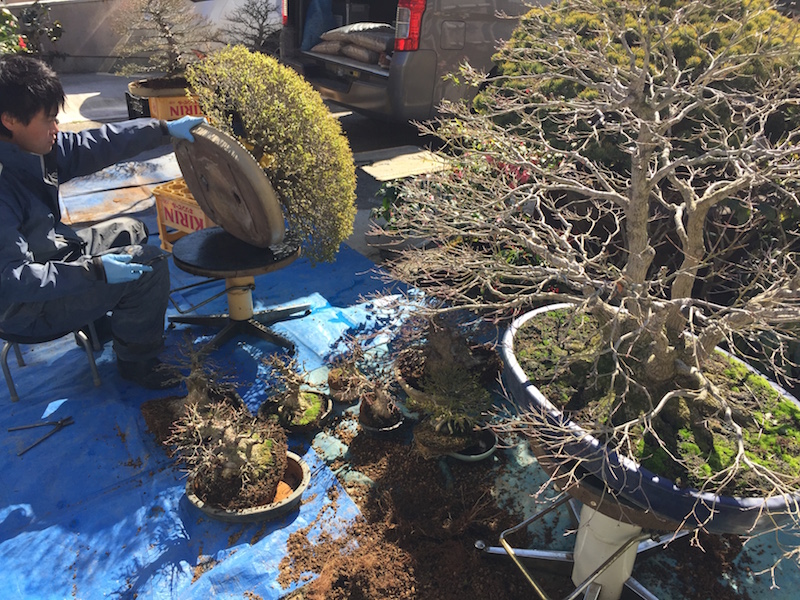 He is Takucyan who is Banto/apprentice leader of Daijuen.
I had touched many great bonsai.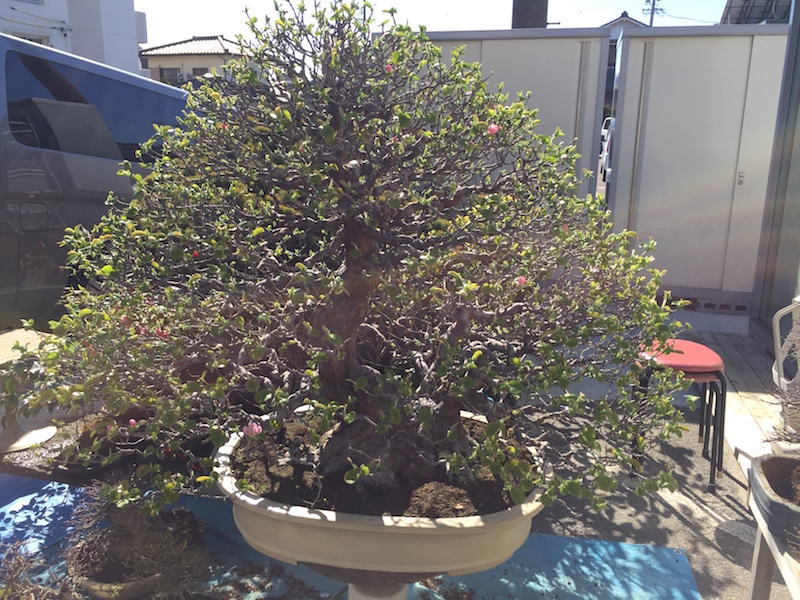 Here is bottom of pot.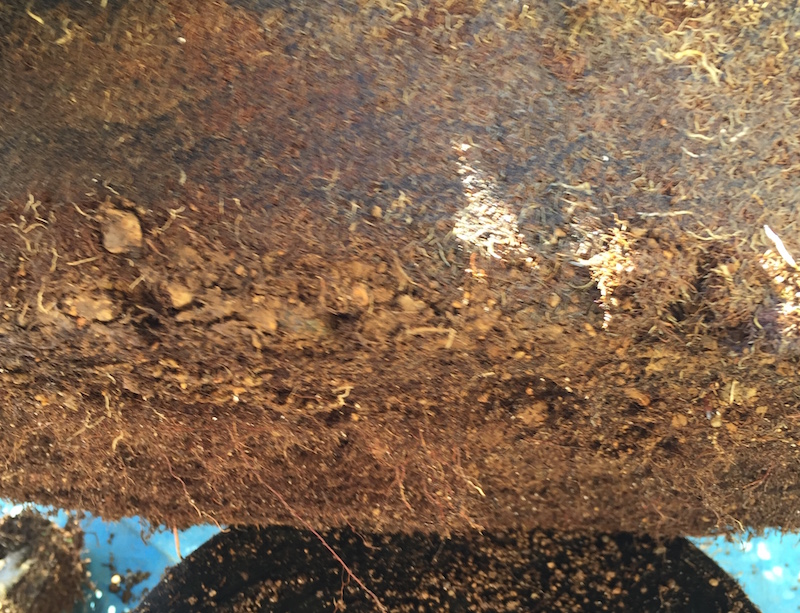 I removed old soil and cut off the roots.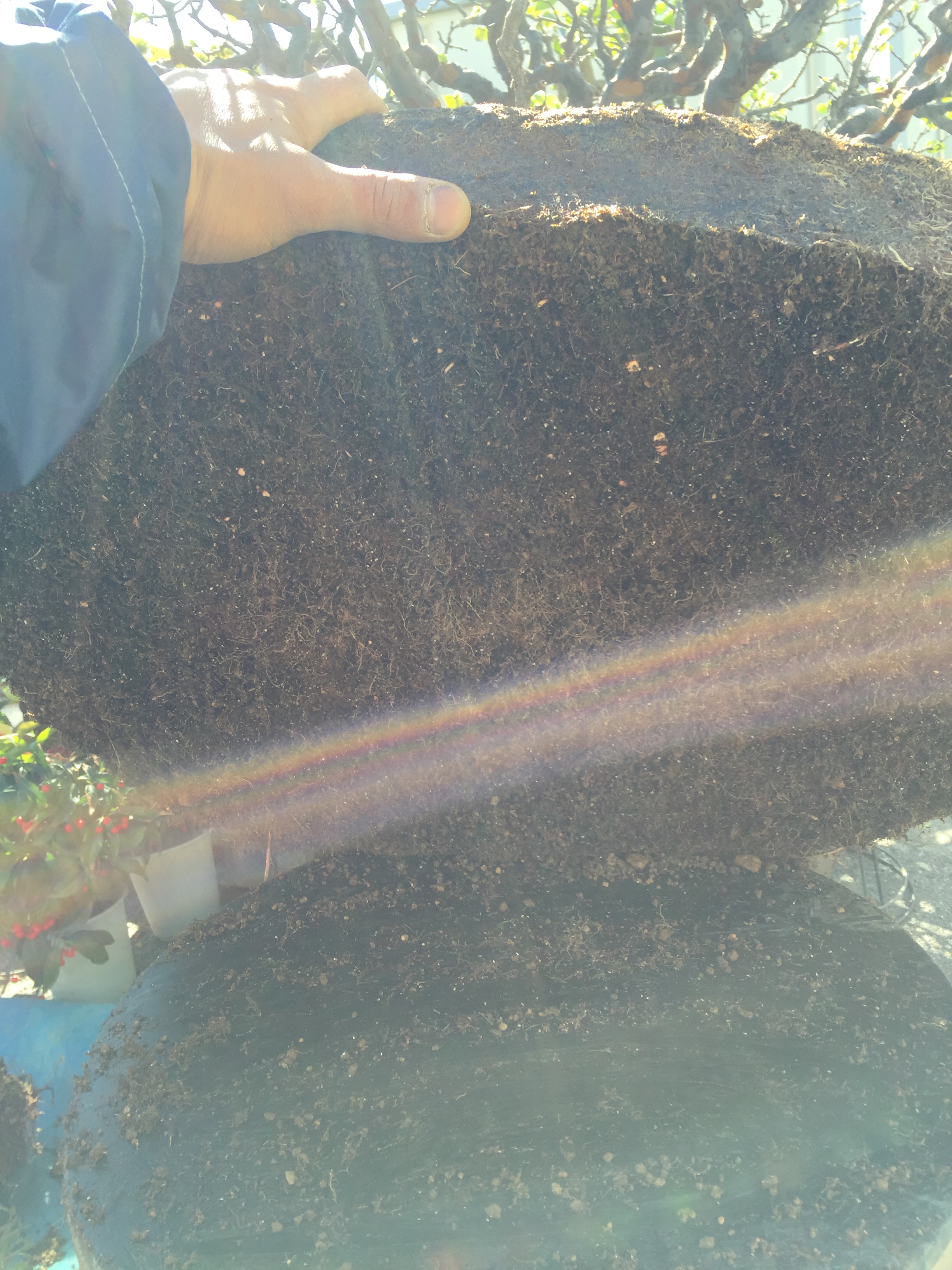 Blue means after trimming and red one before.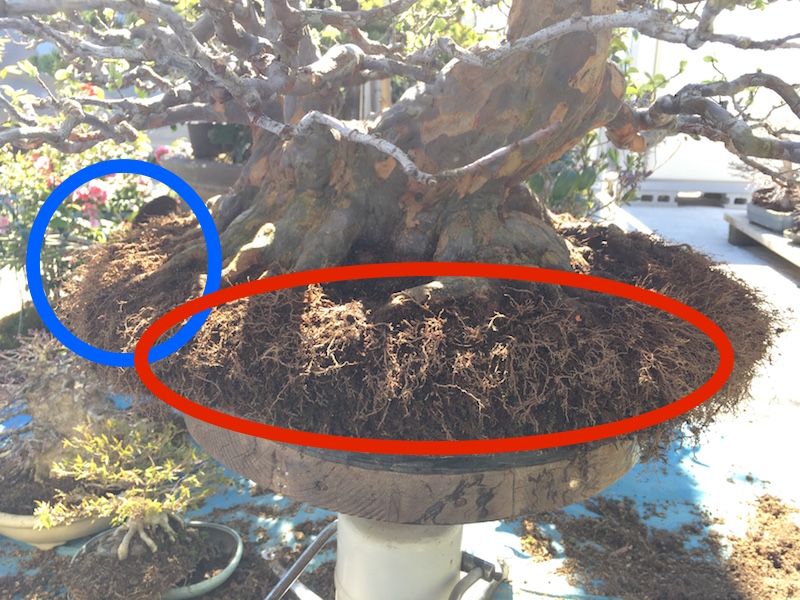 Oyakata check. Because, He loved that tree.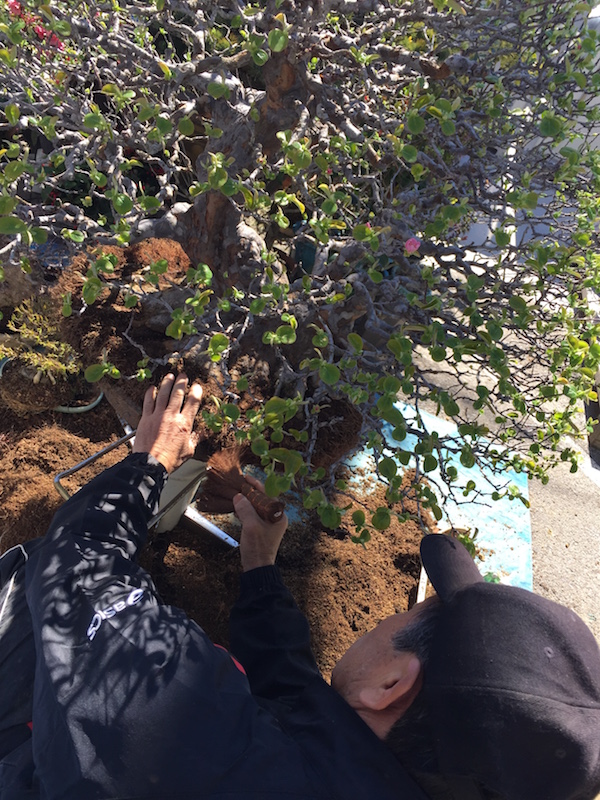 Also he potting too.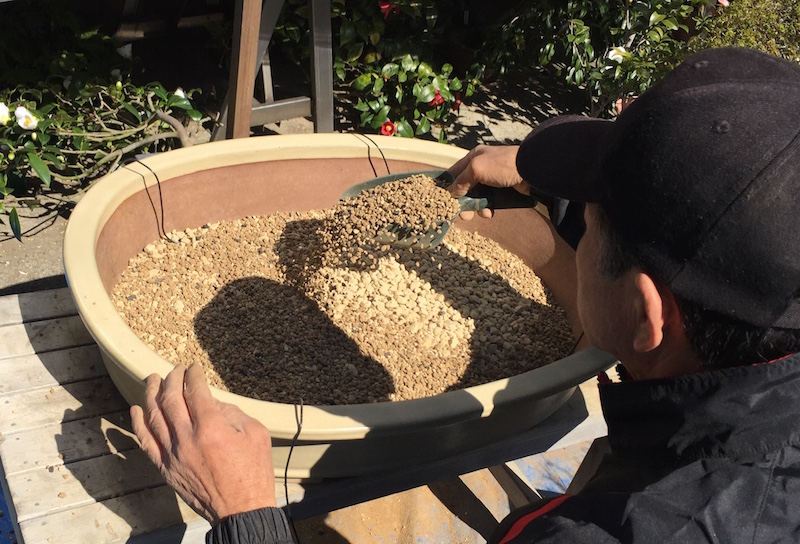 He set medium size of Kiryuusuna first that good to drain. Next, Same size of Akadama:3 and Kiryuu:7. Also that soil mixed bamboo charcoal too.
He joggle tree to choose front and makes no room under the tree.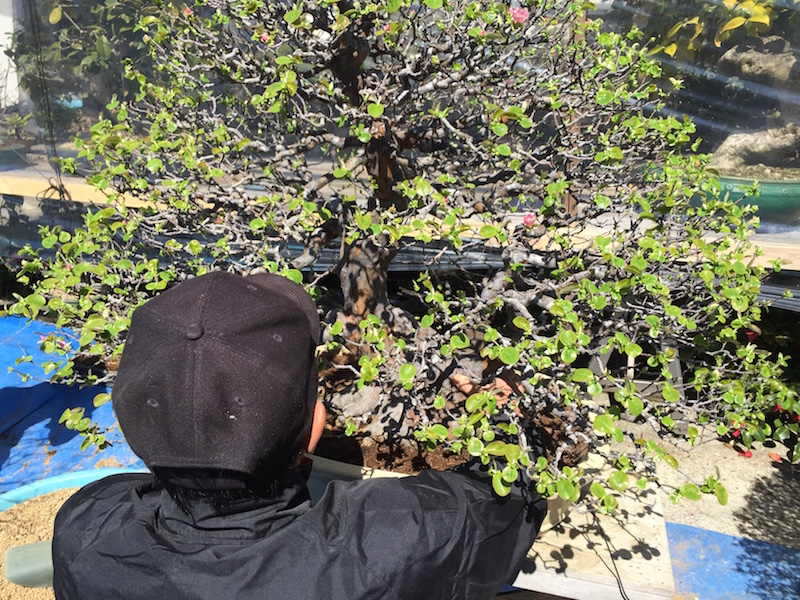 We use aluminium wire to hold tree.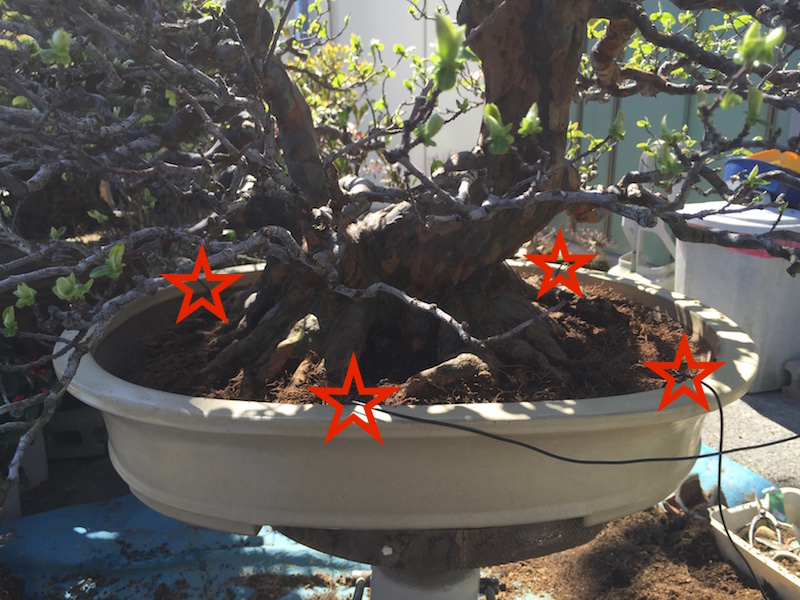 Then put soil in.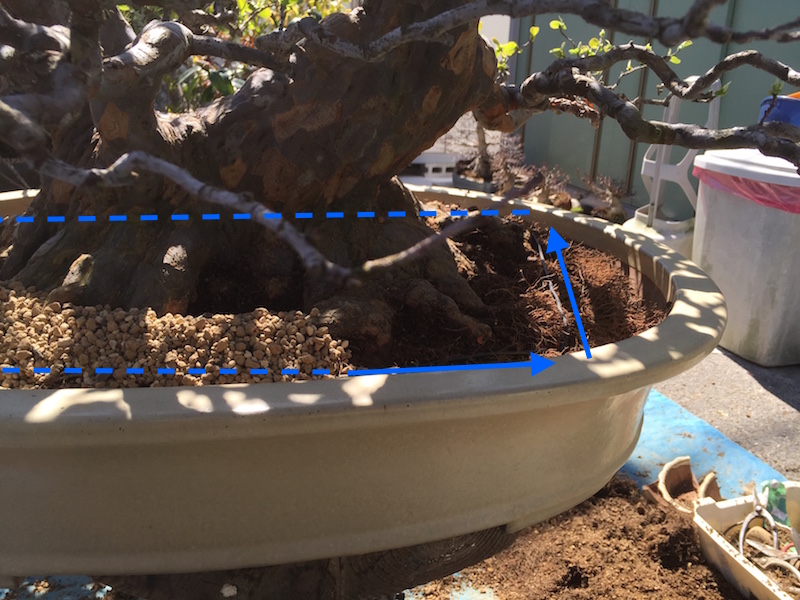 Don't leave room in the pot.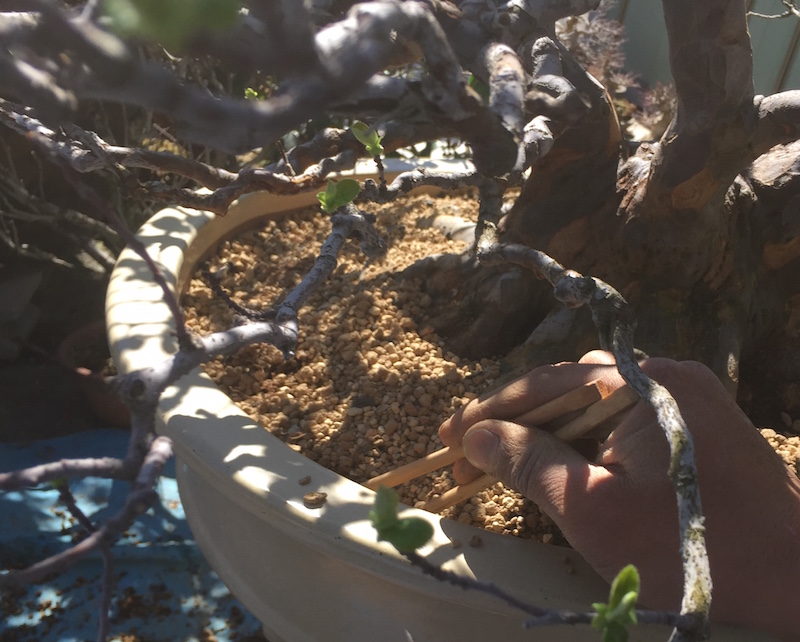 New pot!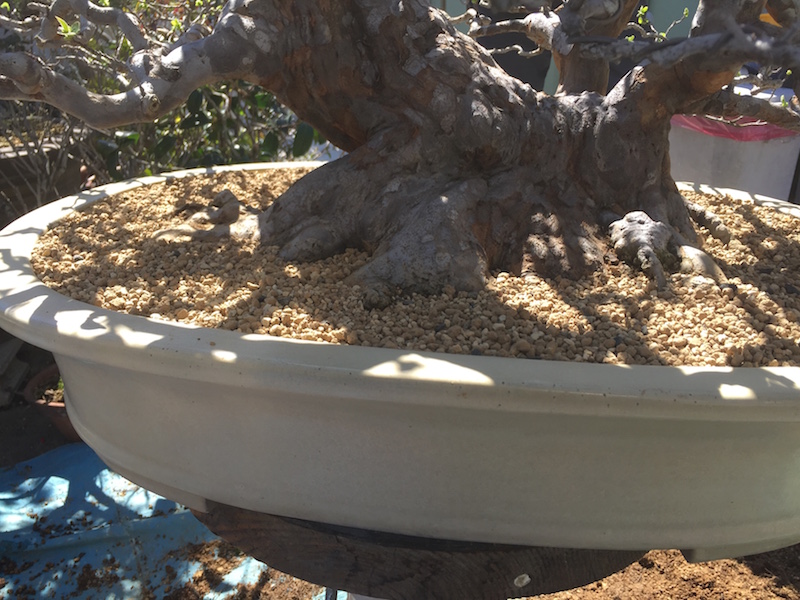 The fast water!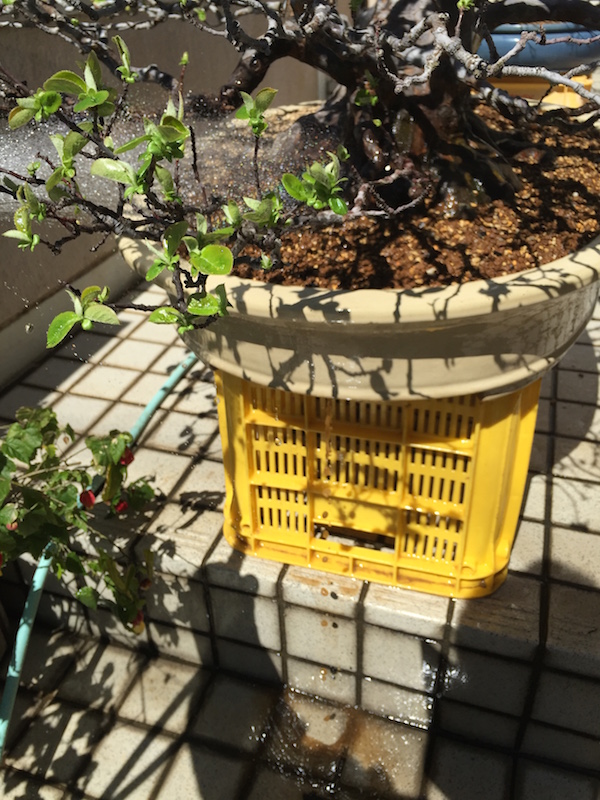 Its enough water when you see clear water from under the pot.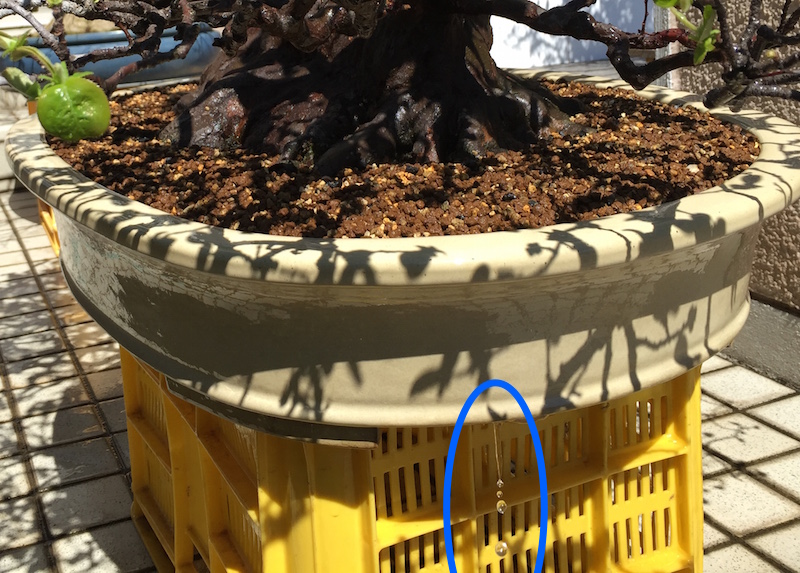 Here is about 30 years ago.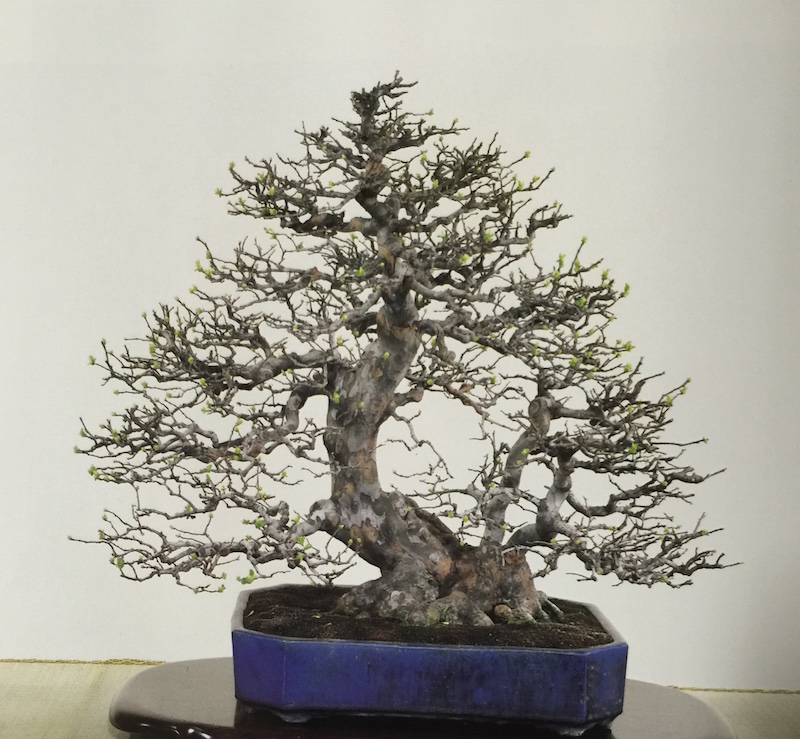 That photo from 63rd Kokufu memorial book.