Particular about Trimming
Published:

2016.6.29

author:

crazy
CRAZY wants to show smooth fin branch structure.
Thats why he wants to clean up every top of branch.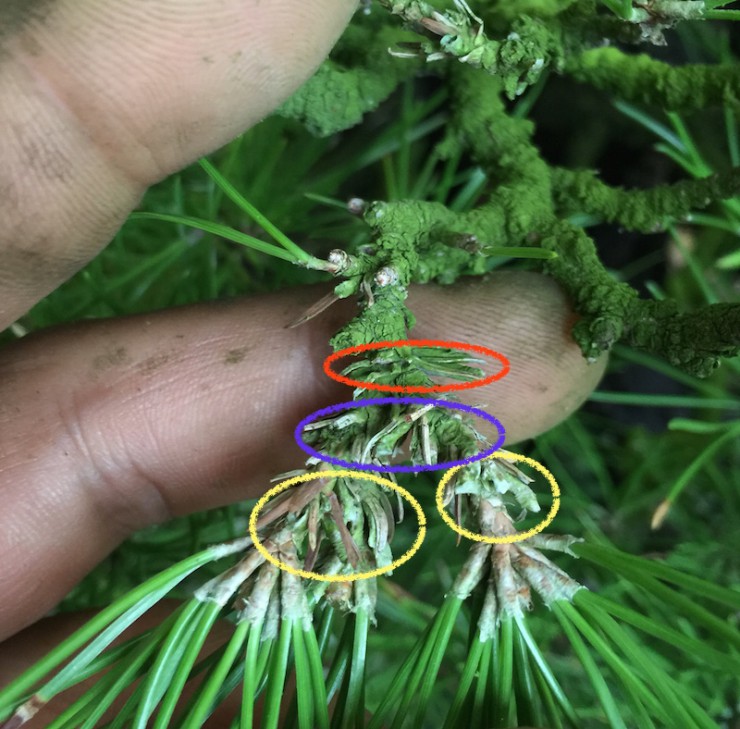 Yellow is last years, purple is two years ago and red one is three years ago.
When CRAZY pull off needle, He grab bottom of needle with white things.  That white things called "Hakama". We don't know English name.
Yellow cut end is someone decandled it last summer. Red arrow is two years ago. CRAZY doesn't like to leave that cut end. Thats makes not smooth.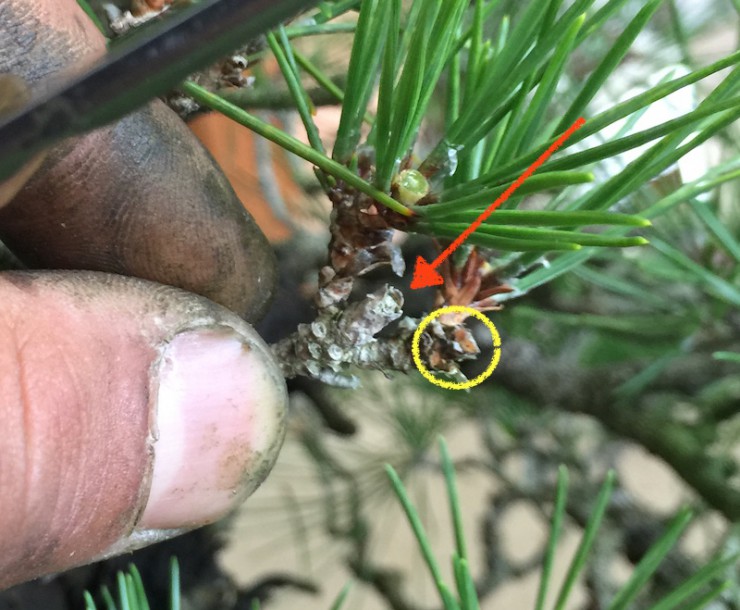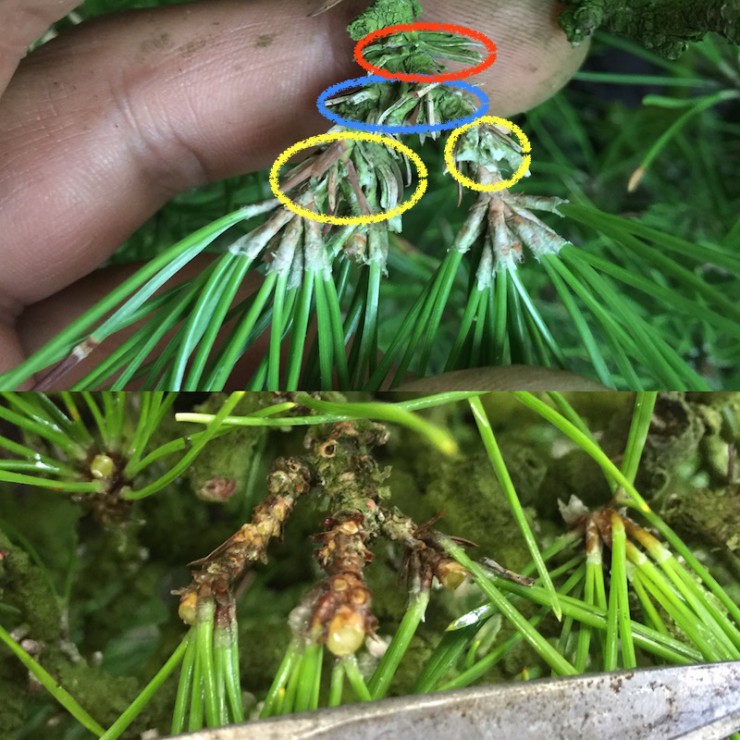 Many people doesn't care.
Just Bonsai CRAZY particular about it.