Polite?
Published:

2016.5.29

author:

crazy
Crazy loved to remove old needles on the first trimming of Tosho:Juniperus rigida/needle juniper.
I had started to pull the buds off on 3 days ago.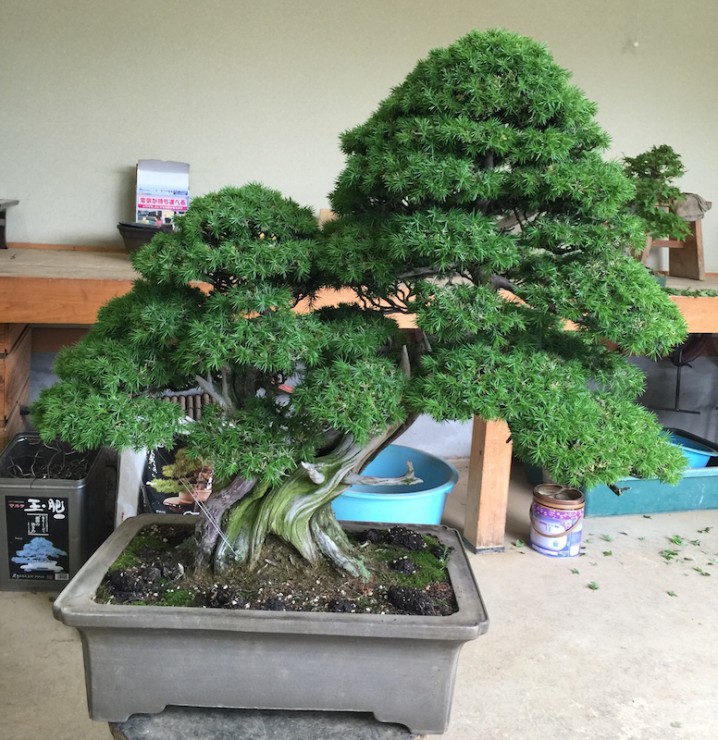 Half way to go at end of 1st day.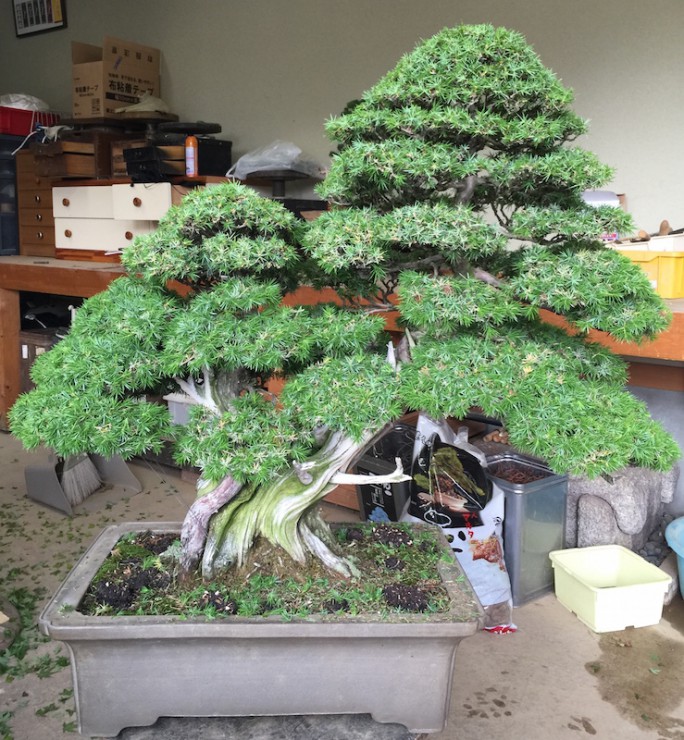 I would finish just half day if I did not remove old needles.
Some styling of branch pad needs to leave old needles.
Next day on 27th, I didn't touch Tosho. Team daijuen working at Shimpukuji all day.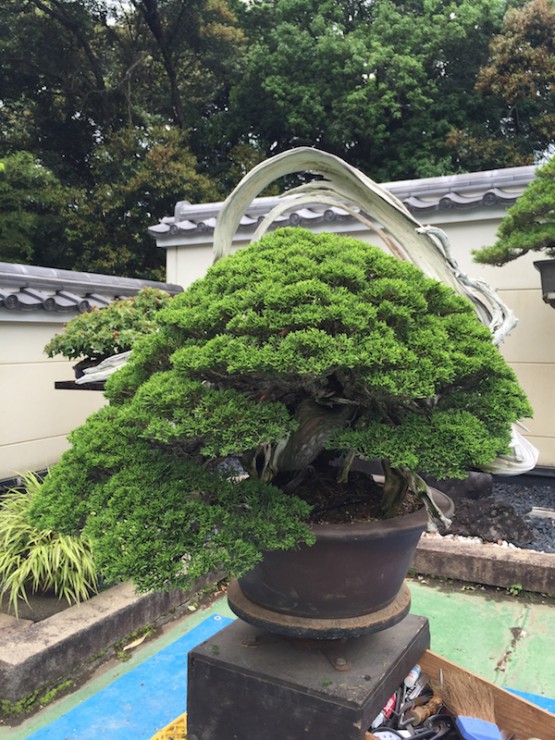 I finished trimming on 28th. Also I had touched to repotting on 29th.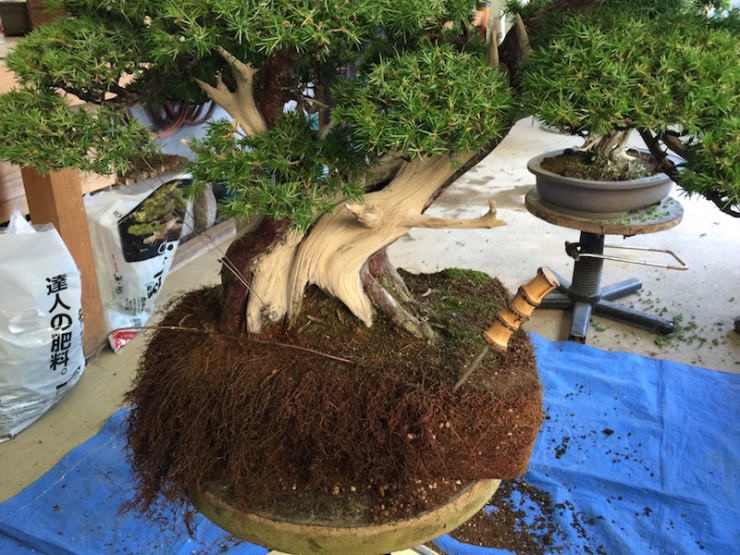 I try to take off old soil without damage on root.
good?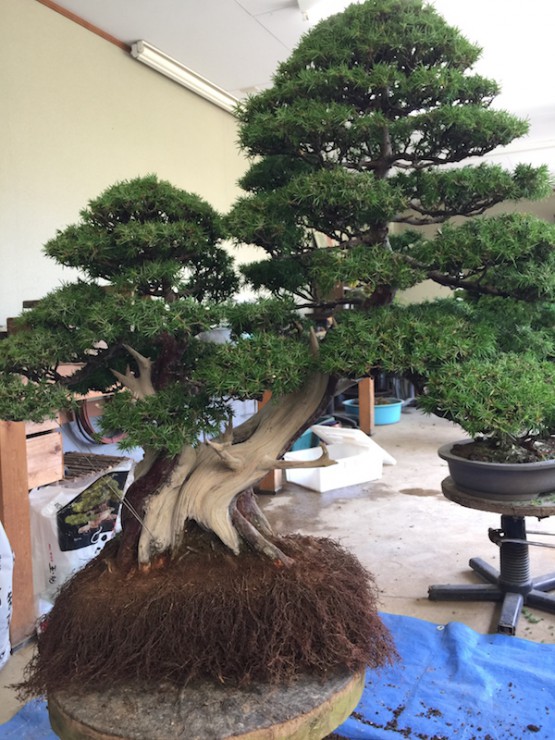 Set up new angle by Oyakata. Then Crazy tied up tree to bottom of pot.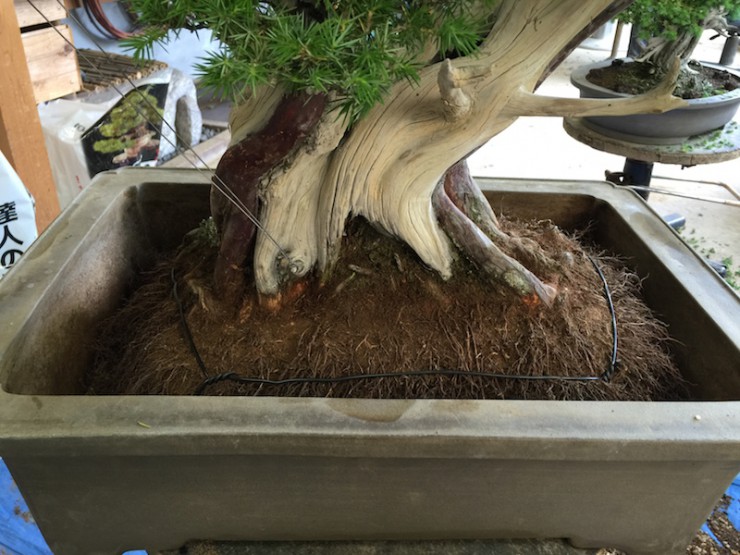 Same pot as before.