Repotting Japanese White Pine
Published:

2016.3.23

author:

crazy
I had continued repotting after we got back Daijuen from working trip. This white pine is private collection. We look after at Daijuen.
Before Repotting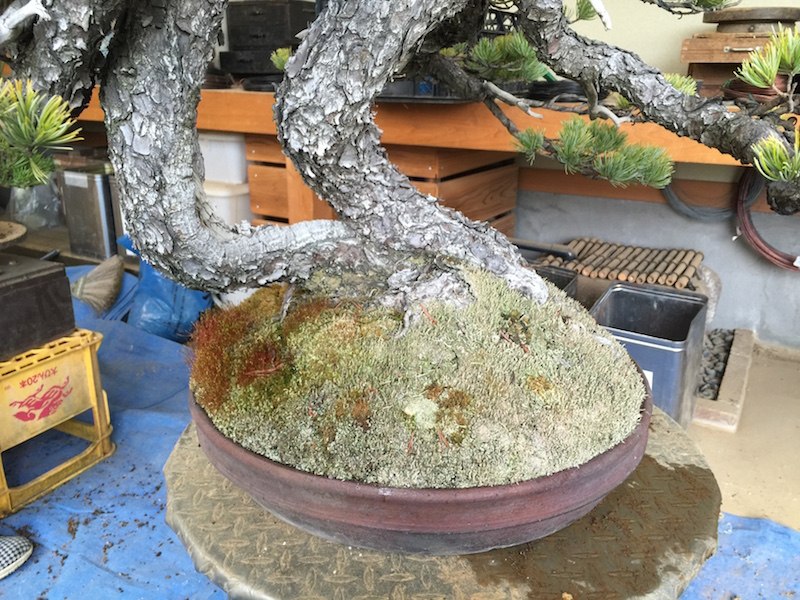 Its good one, isn't it?
without pot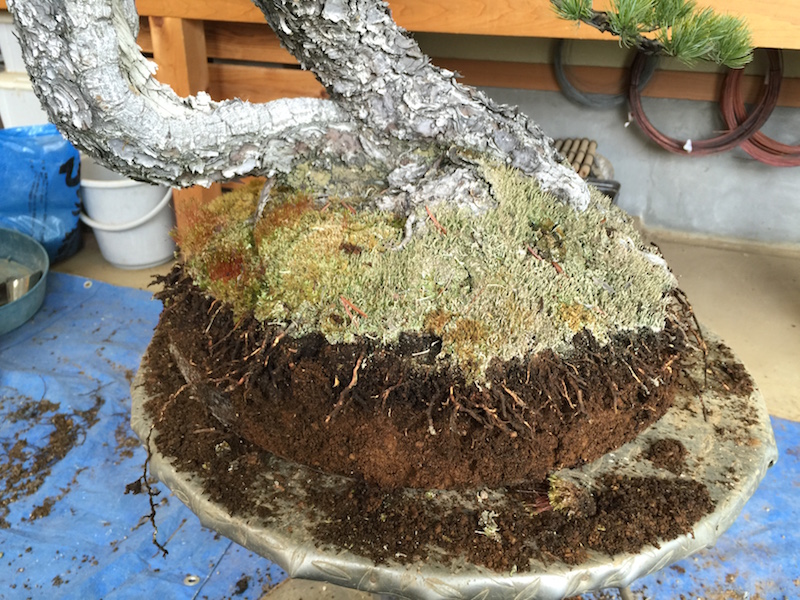 The first, I take off old soil at bottom.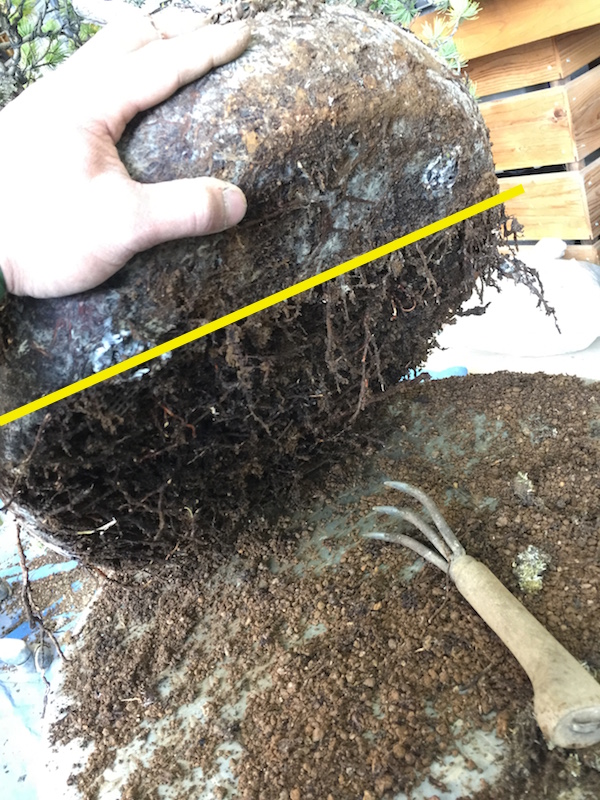 I removed old soil under the yellow line.
I cut off roots and made flat under the tree.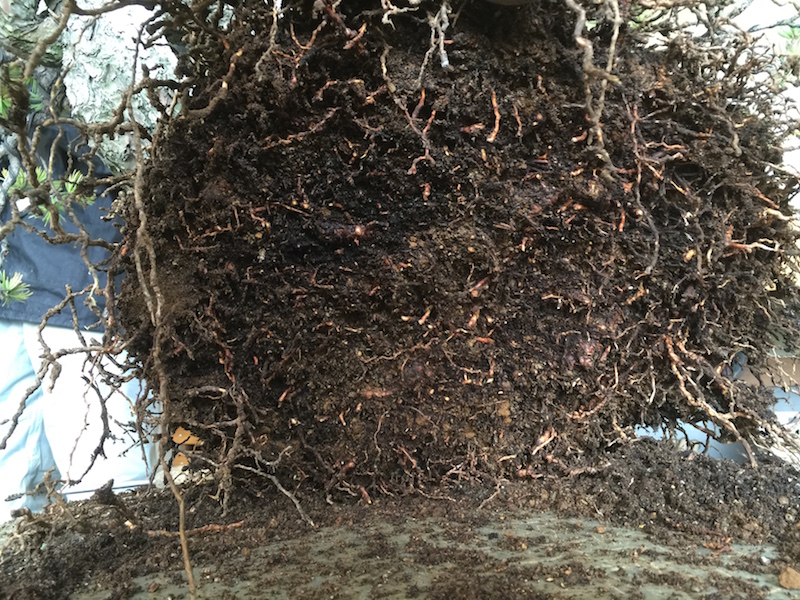 Also I dig out roots around trunk. Better to make good structure when you planting new pot.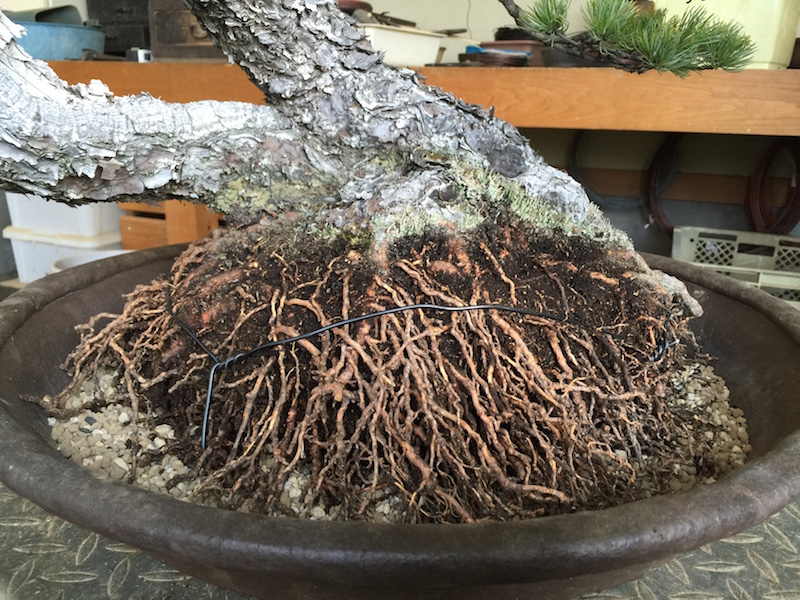 We put soil without any room in the pot and put sphagnum moss on the top to hold soil.