Reduction
Published:

2016.1.26

author:

crazy
I bought black pine with  aluminum wire.
I planning Crazy Style after unwiring someones wire.
I want to remove trunk and some branches in blue circle.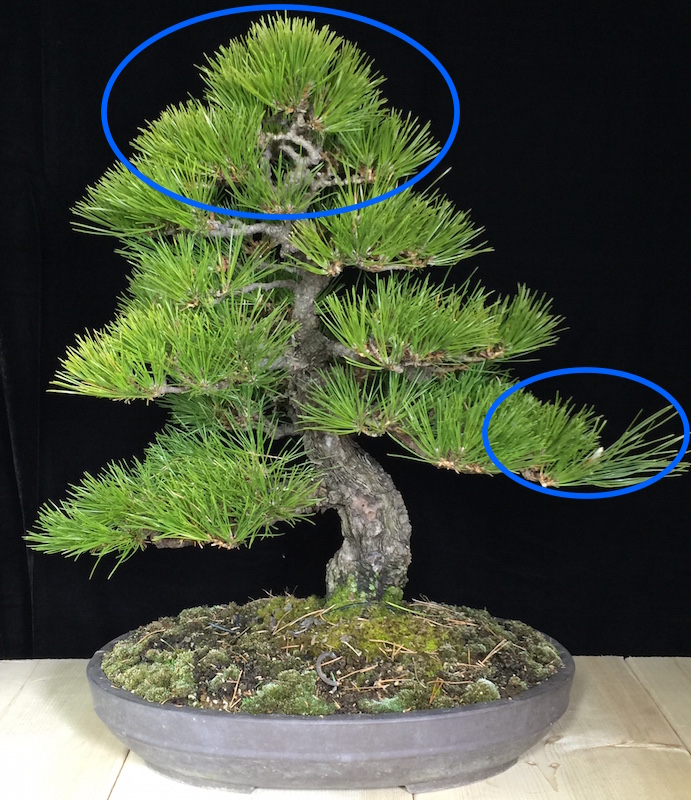 I did it☆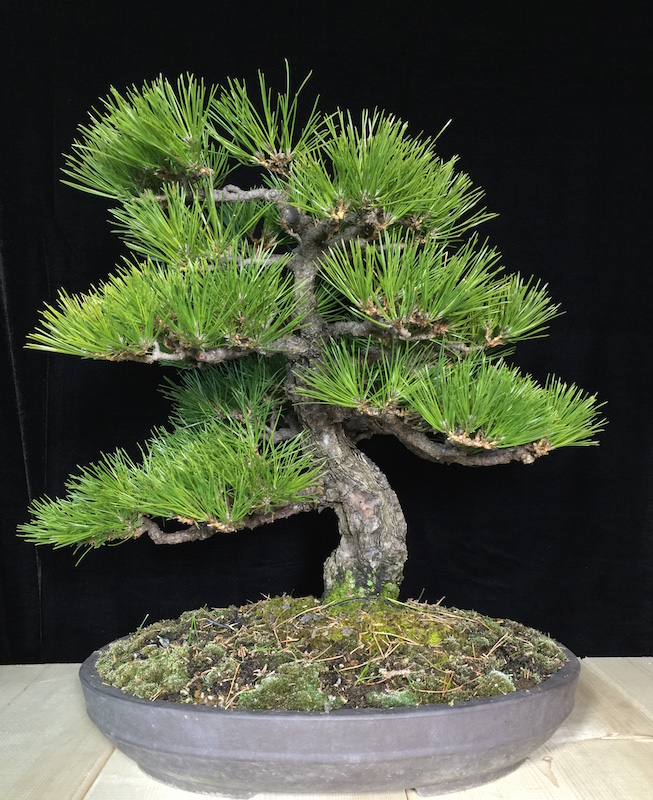 I wrap raffia to reinforce before bend trunk.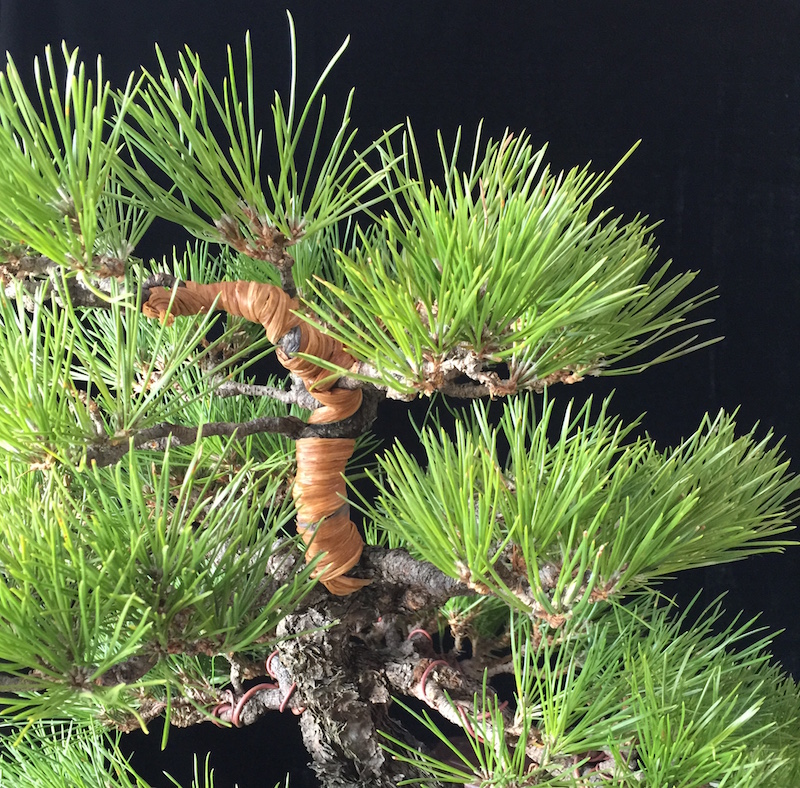 I want to wrap black tape too. But, I could not find that in Japan.
Then I wrap big copper wire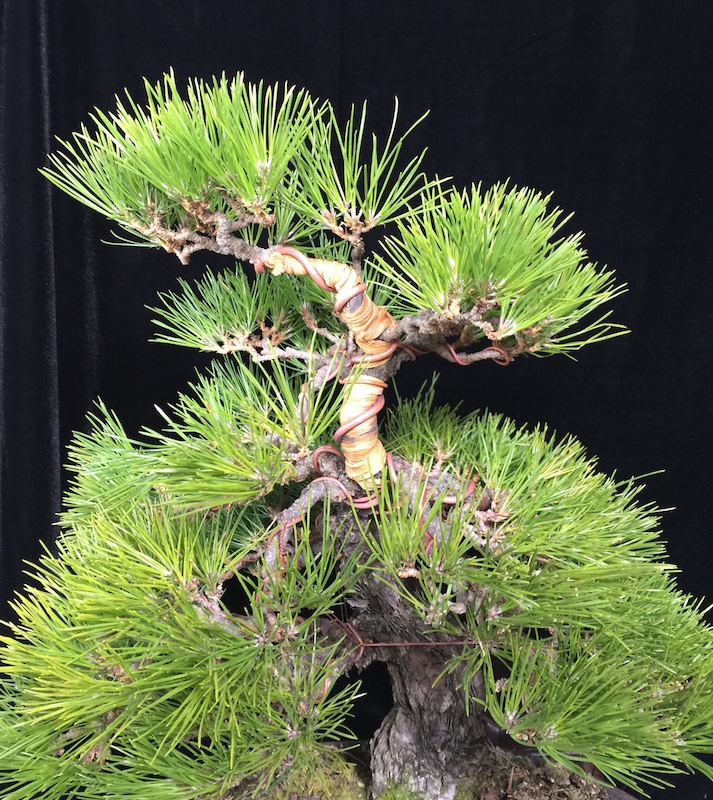 and bend trunk.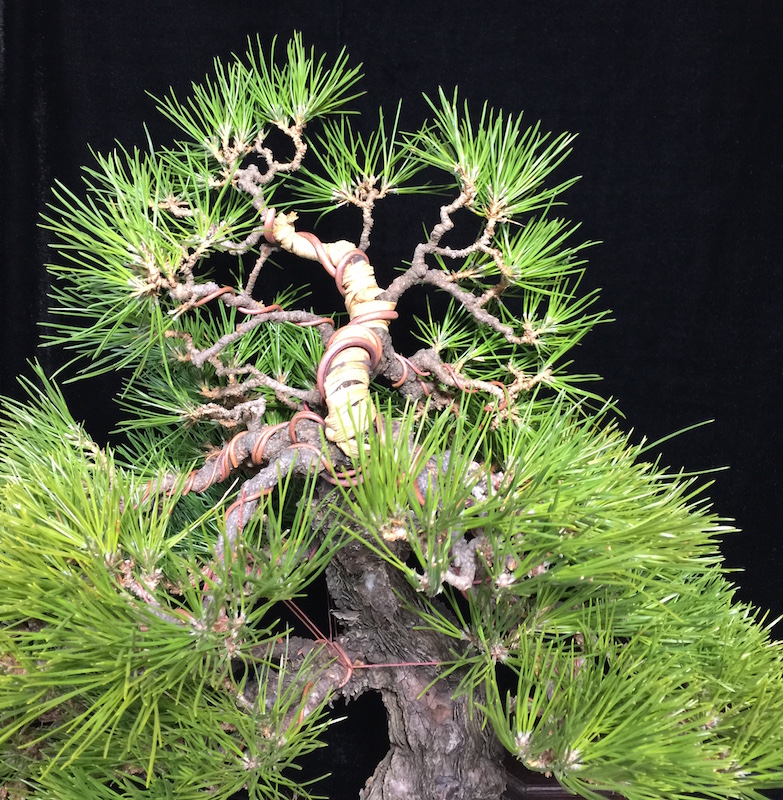 I moved about 90° from under the trunk.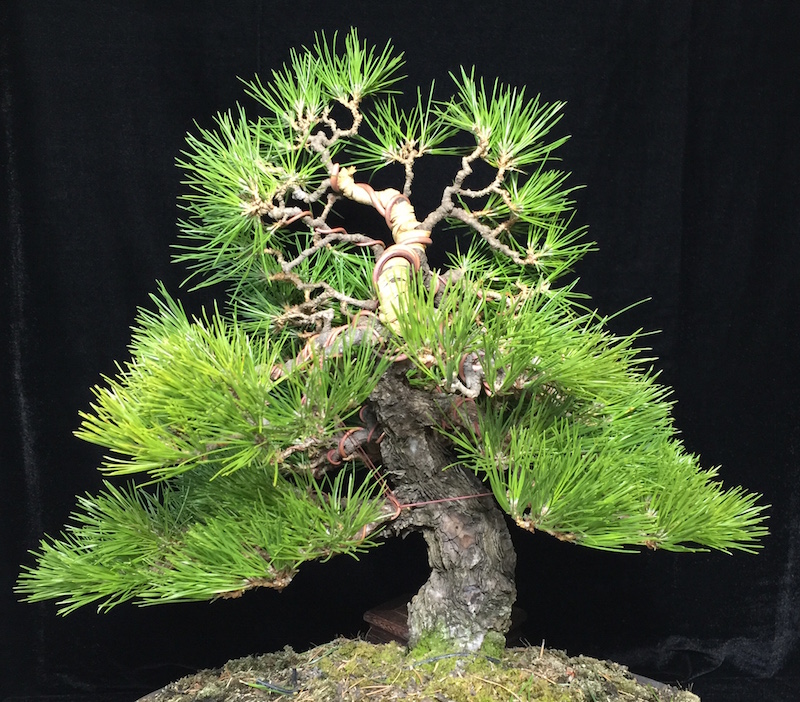 I tried to styling by less wire.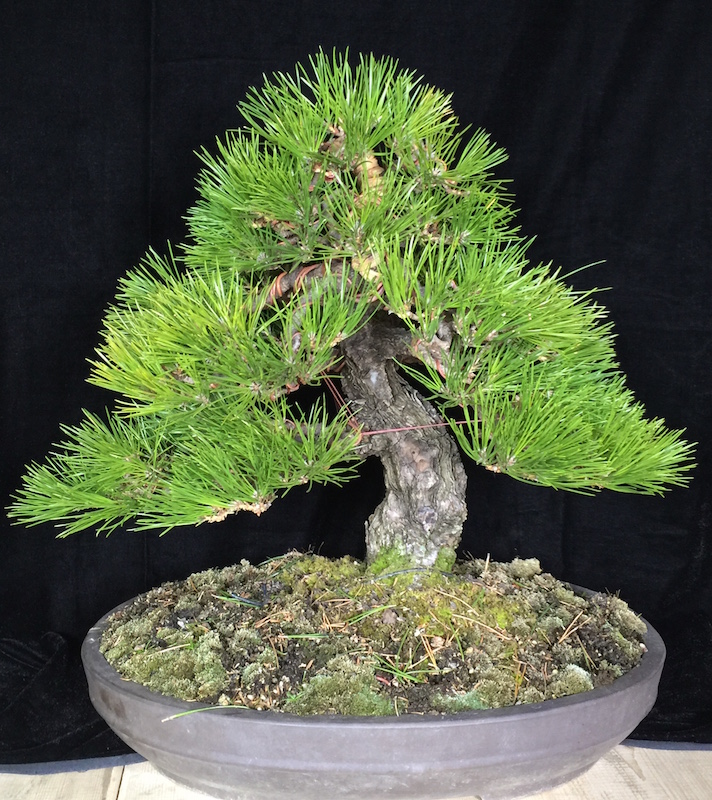 Many branches dose not have wire.
I will change pot after few months.
《to be continued》